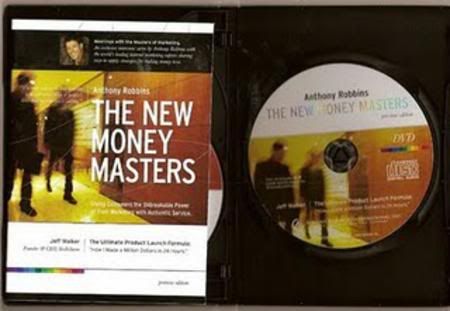 Tony Robbins – New Money Masters Elite + Bonuses (Complete Version)
Language: English | 640 x 480 | 29.97 fps | .flv | 1.54 GB
Genre: eLearning
"The only way to become wealthy is to add more value to people's lives than anyone else is adding."
Are you a business owner? Looking to start a businees from scratch? You have a great career but desire more ways of creating wealth?
In The New Money Masters series, Anthony Robbins helps to model and extract the best strategies for you to apply to your business immediately, giving you another opportunity to make money using the power of the Web, and a great way to not only survive but thrive in the new economy.