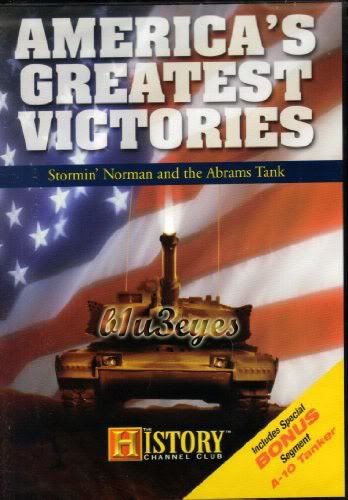 America's Greatest Victories: Stormin' Norman and the Abrams Tank (2008)
English | 1h02mn | DX50 | 640x464 | 1423kbps | 29fps | MP3 | 128kbps | 700 MB
Genre: Documentary
General Norman Schwarzkopf launches the opening attack of Operation Desert Storm, an air campaign designed to disrupt Saddam Hussein's command, control and communications network. His ultimate goal is to eradicate Iraqi forces from Kuwait and destroy Saddam Hussein's ability to wage war. Critical to his plan is a revolutionary aircraft - the F-117 Stealth Fighter.